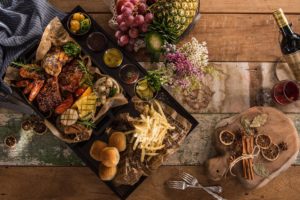 For us,with all catering,It begins with the email or the call.
From there on ,its planning with our client for their special day. A wedding day, Communions,  birthday party, The catering and the planning go hand in hand .
We believe that for a great party, A great amount of planning and  time is needed by us behind the scenes to get it to the level that our clients wish to have for their catering.
But at the end of the day,when you see smiles and happy faces enjoying the BBQ,pig on a spit and everything else we cater for ,It's worth it.