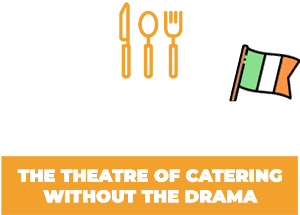 Frequently Asked Questions
Hi all,
Today we are looking at some questions that pop up most of the time from clients.
1, Where do you cater in Ireland .
We cater the whole of Ireland. Limerick is one of bases.We can travel to Dublin,Galway ,kilkenny,Cork ,basically we can turn up anywhere.
Not just large cities. Most of our trips are in West Cork,Ring of Kerry,Co Wicklow,Co Meath,Mayo. Small little roads well travelled to cater for your parties.
2. How much does it cost.
I really should have put this number one.The answer is probably less than you think.We understand budget is a big part of our clients catering questions. We are very reasonable for the quality of our catering.Budget doesn't stop us to delivering our famous pig on a spit/BBQ/Wedding day menus at prices that clients are more than happy with.
3. When will you arrive.
We begin with you and your time for the catering of your menu. Depending on your menu ,we usually arrive a couple of hours to set up and cook fresh for your guests and you.
4.Can we contact you prior to the event.
Simple put,My phone and email is always on for our clients.Big or small questions are always answered ,no worries,no problem.
5 .Deposit for Catering.
We normally take a minimum deposit for your day.We understand that there are a lot of outgoings for catering and hosting an event so we try just to take a token amount to help with this.
6. When do we decide on our menu choices.
With our menus ,there are so many choices ,that we leave this as close to your party as possible. We normally contact our clients ,two weeks before their party on this.
7.What can you offer catering wise.
The Wholehog.ie website was set up for clients to reach out to us.They find that we work with our clients to get a bespoke menu for their day. We have the experience ,the staff, the equipment to cater from 10 to 2000 guests .
We have cater events in fields to castles ,On off the coast Islands to Major cities, In back gardens to Manor Houses .canapes,starters,mains,desserts,late food. We do it all and we do it right.