.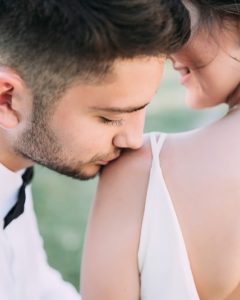 Wedding dates and large wedding have taken  a battering this year due to the covid 19 a new trend has happened,the covid 19 Wedding party catering.
Brides and Grooms are opting for a smaller gathering. With a select few of guests to share with them for their wedding day.
They plan to hold a larger celebration next year but for this year a intimate wedding scene is popping up.
Calls to cater for wedding groups from 10 to 30 guests in the next coming months .This is a wonderful idea,small cosy and romantic .We take care of the food and aroma .
Most Wedding parties are happening in the back garden,to fields,to any open space that will keep people safe and comfortable .
With a little tweaking,the movement of covid garden Weddings has begun.
Our bookings are for our BBQ and pig on a spit menus.Dublin and Cork are busy.Limerick and Galway also.We would love to cater at your part of the country.
The canape selection is popular also .
With our food catering business we have adapted to .
Putting in protocols in the catering and production of all foods.The cleaning and serving equipment for parties. Hygiene was always top of our setup but we have taken it a step forward during these times.